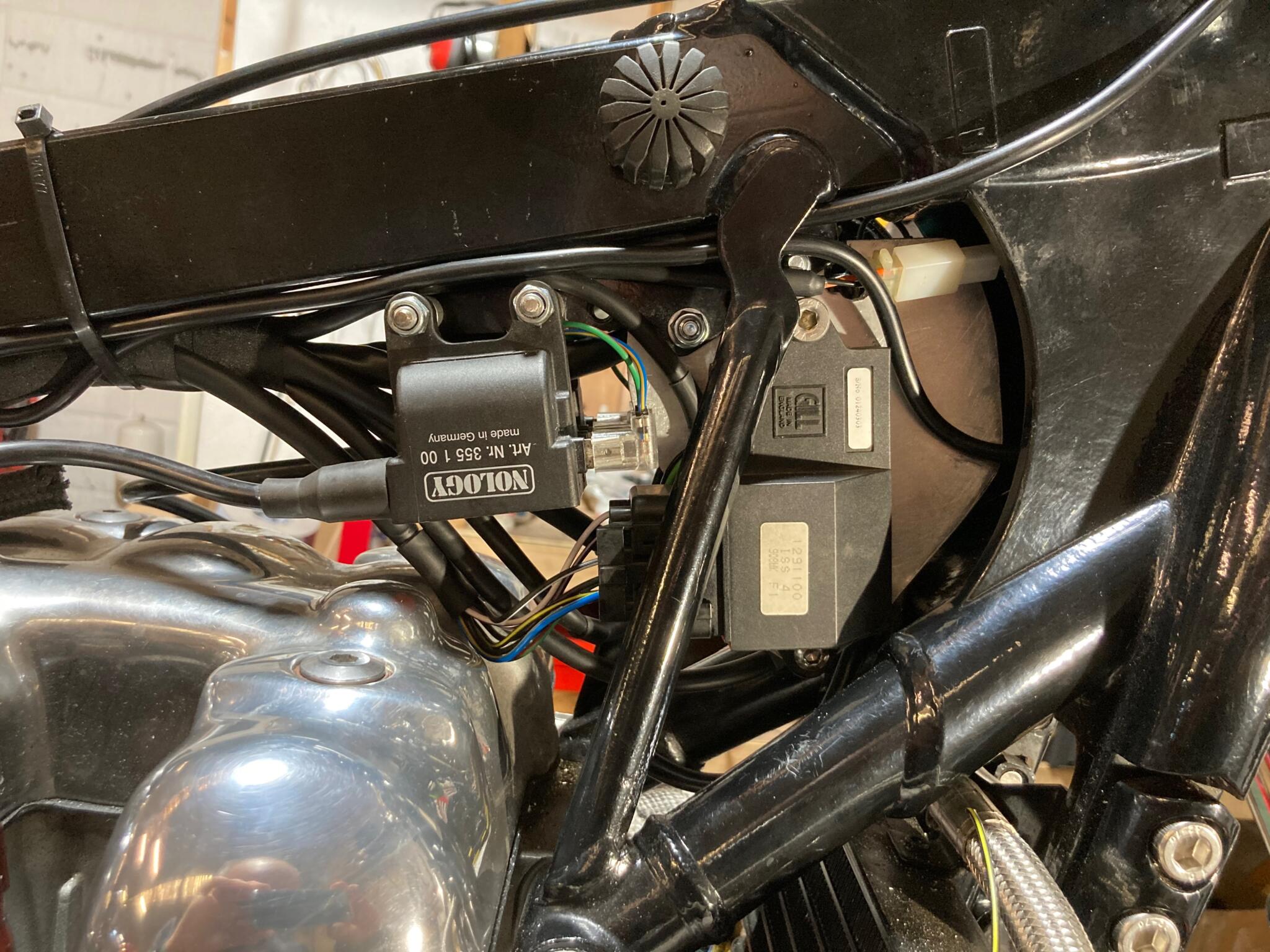 Stuart's Triumph Bonneville bobber
Stuart bought the bike after falling in love with the looks. It's a stock Triumph frame with a very nicely grafted-on hardtail rear end.
He reports that most of its electrics were already hooked up. Nothing complicated – headlight, tail light, indicators and neutral light – but the previous owner/builder had made a bit of a Horlicks of it.
On Stuart's bike the coils were loose, the solenoid terminals were dangerously close the the frame, the fuse box was hanging from the loom and most other bits were cable tied to the nearest solid object. On top of that, the whole harness was one big lump of tape.
Electrically it's a straightforward job – even after we'd decided to add a relay to cut the headlight on startup, and another to turn one of the latching push-buttons into a hi/lo switch. Plus adding a USB charger. The tricky bit – as always with choppers and bobbers – is working out how to mount all the components securely, make them individually changeable, and route their wires in the most elegant way.
Sorting it out before starting the loom took two days: devise a battery retaining system, rubber mount a new fuse box, fabricate a plate to secure the ignition box and relays, turn up spacers for the regulator rectifier, make a new solenoid bracket, and rewire the tail light, brake light switches, indicators, stator and ignition switch. A lot of this time is spent just trying stuff. Where to put the plugs for the back end? Will the battery cable work/look better under or over the frame tube? Will it make more sense to use bullets or plugs? Etc.
I took the finished bike for a short test ride round the marina where the workshop is. Man, that hardtail back end is tough! Stuart is young and lean, so after picking the bike up and riding from Oundle to Liverpool he reported a sore back. If I'd done it I think I'd be in hospital.