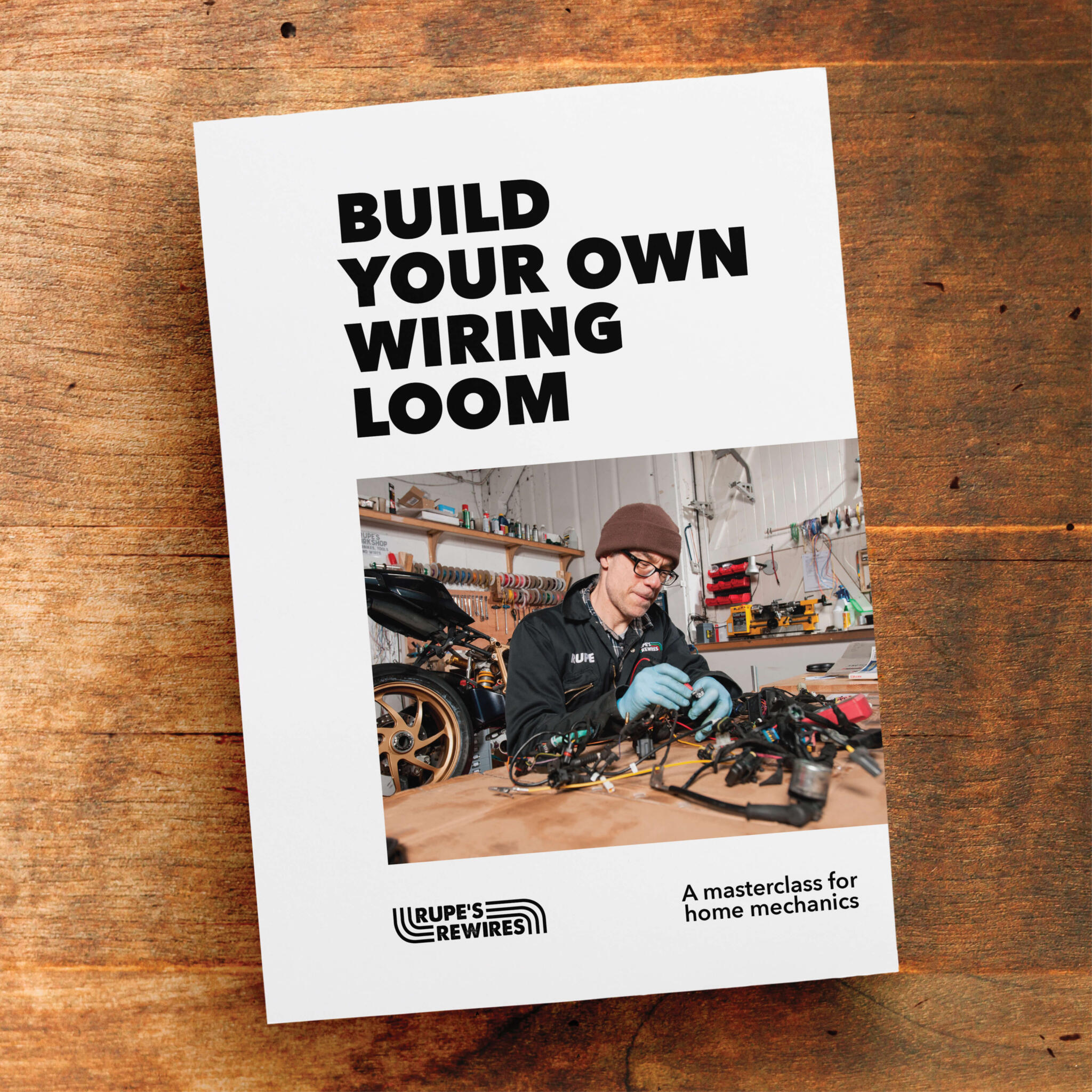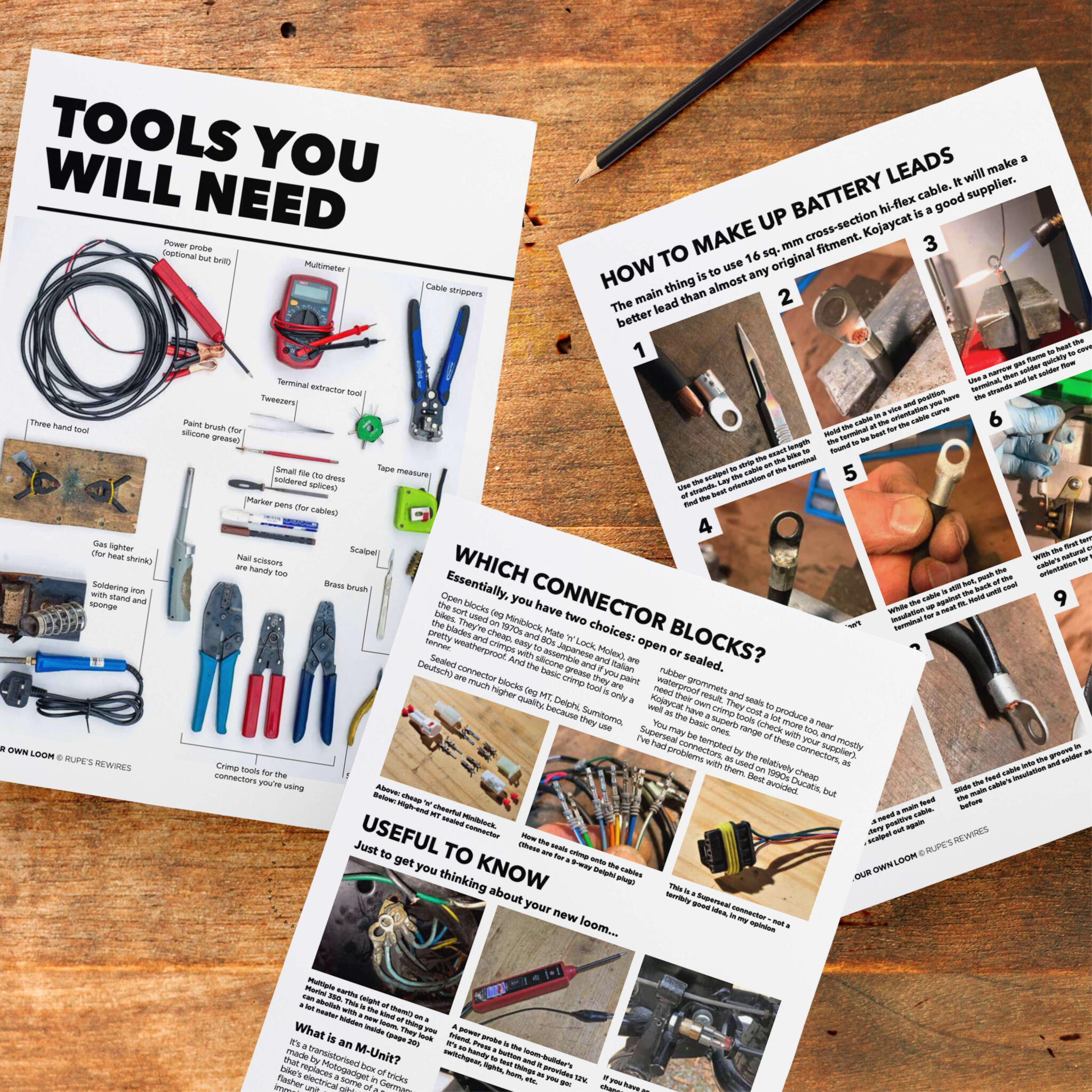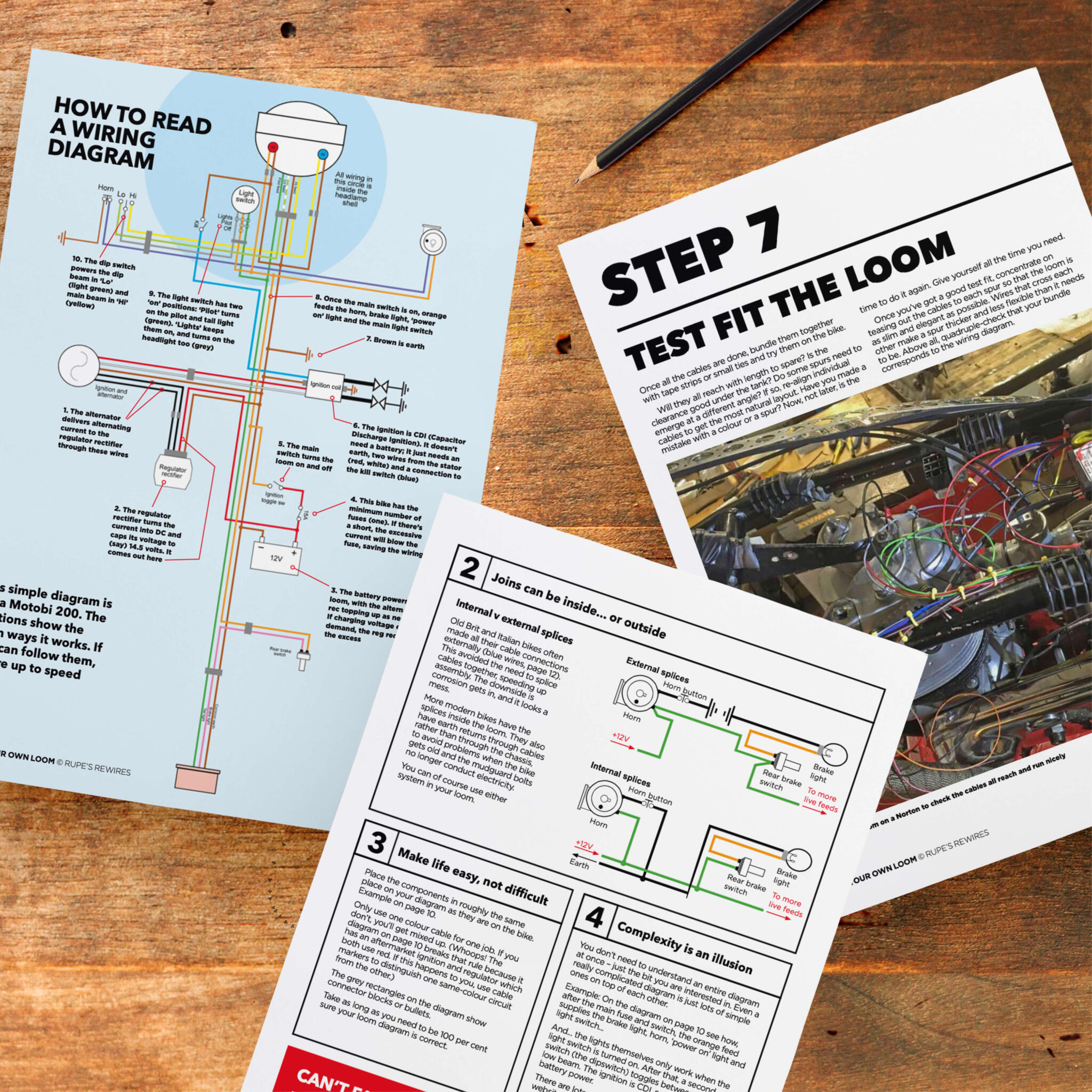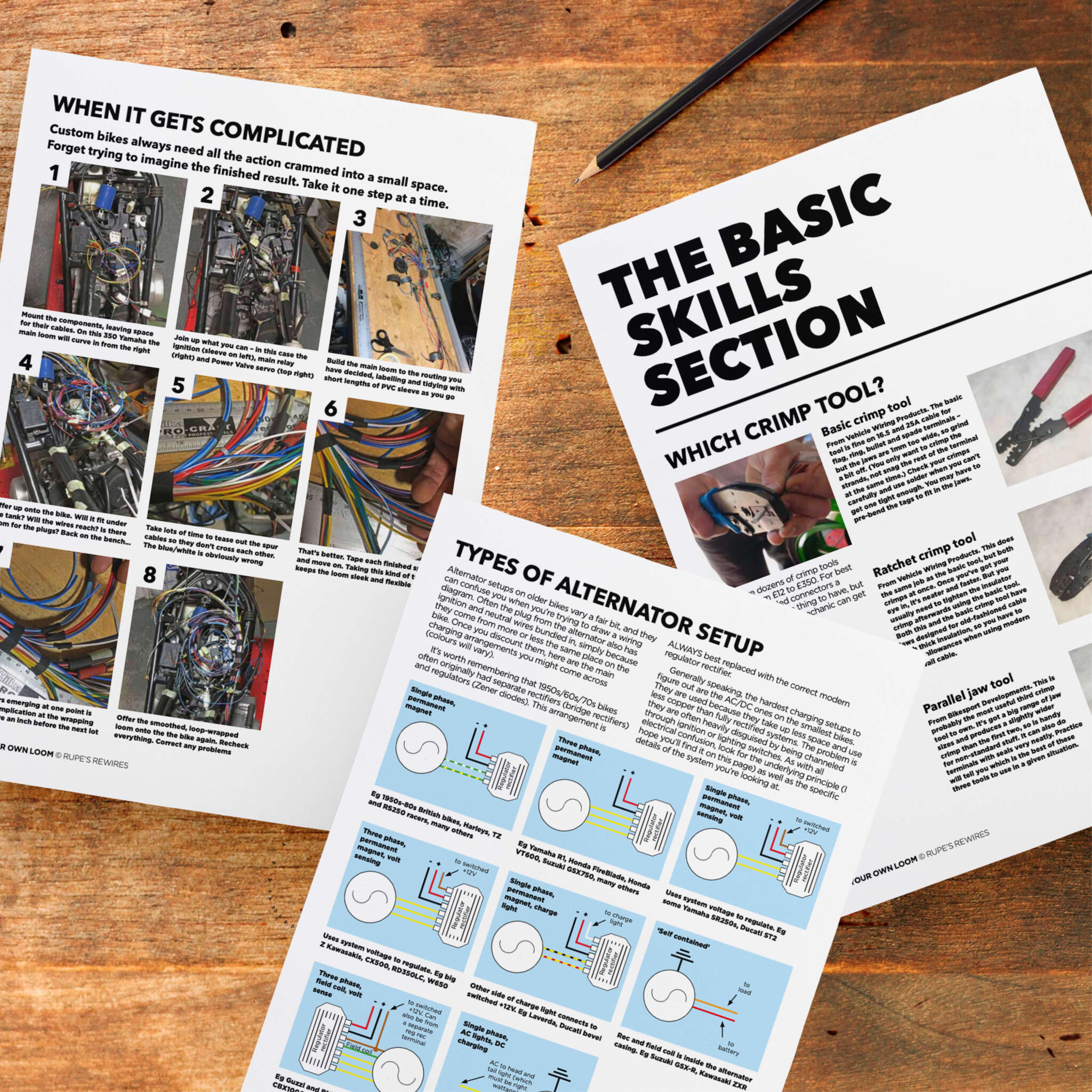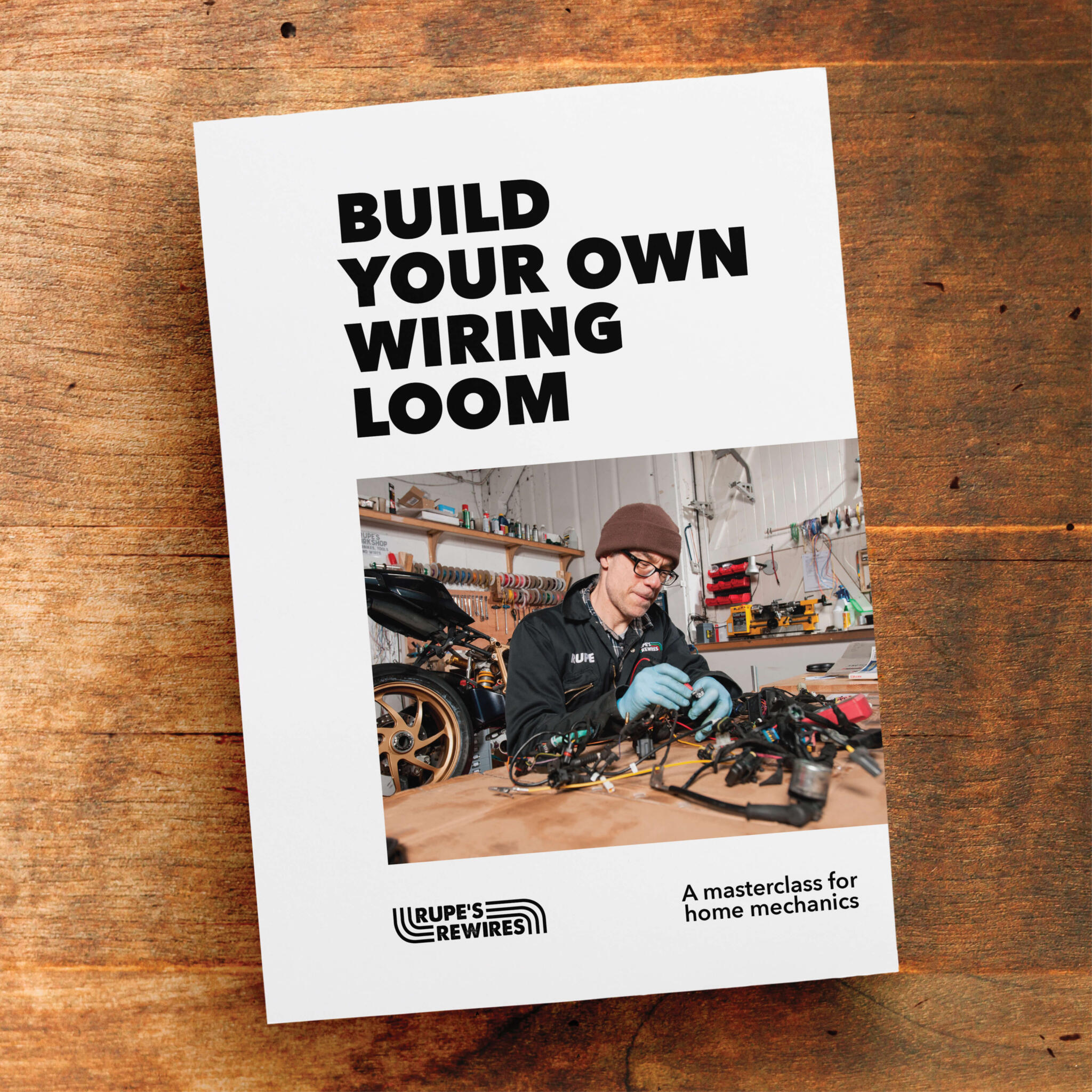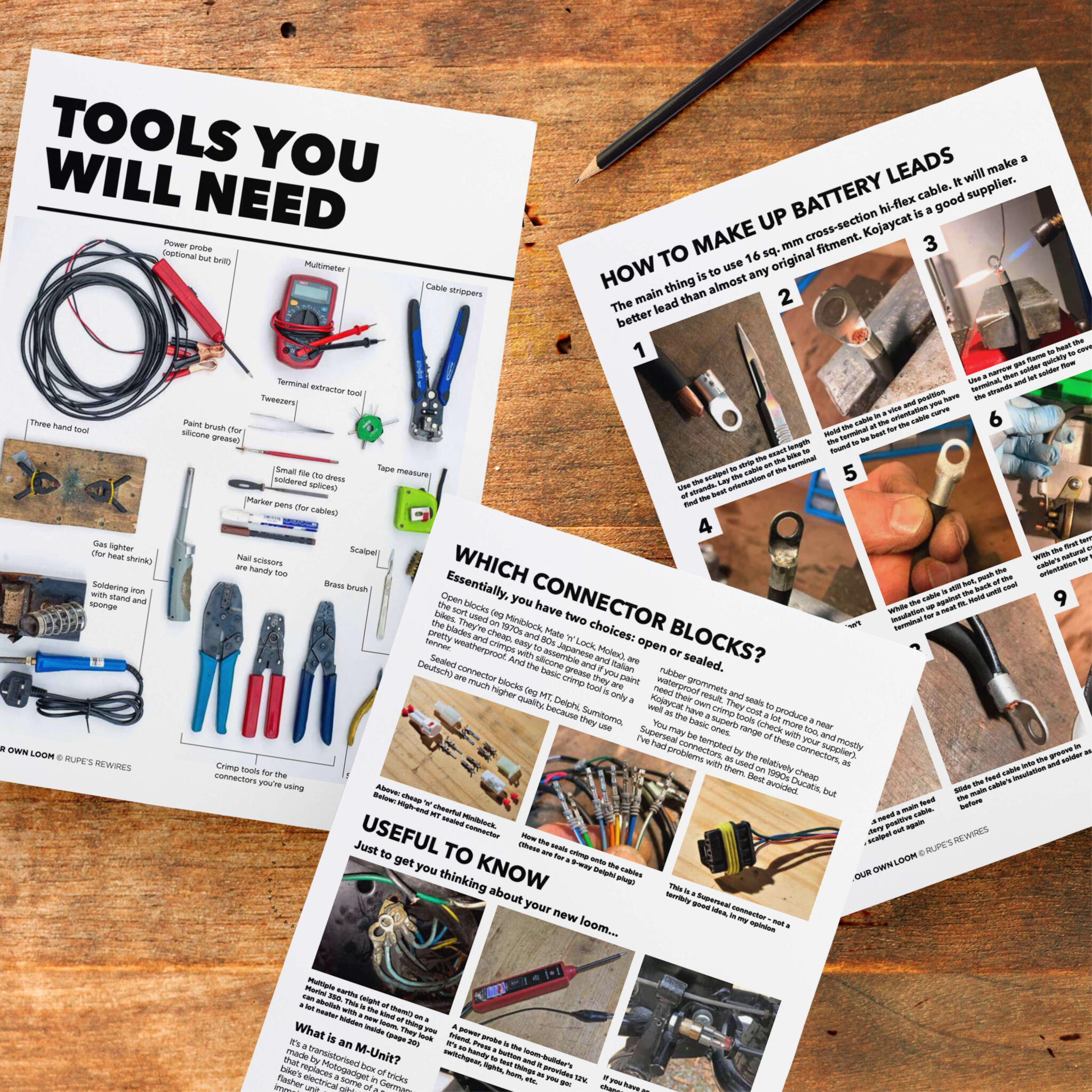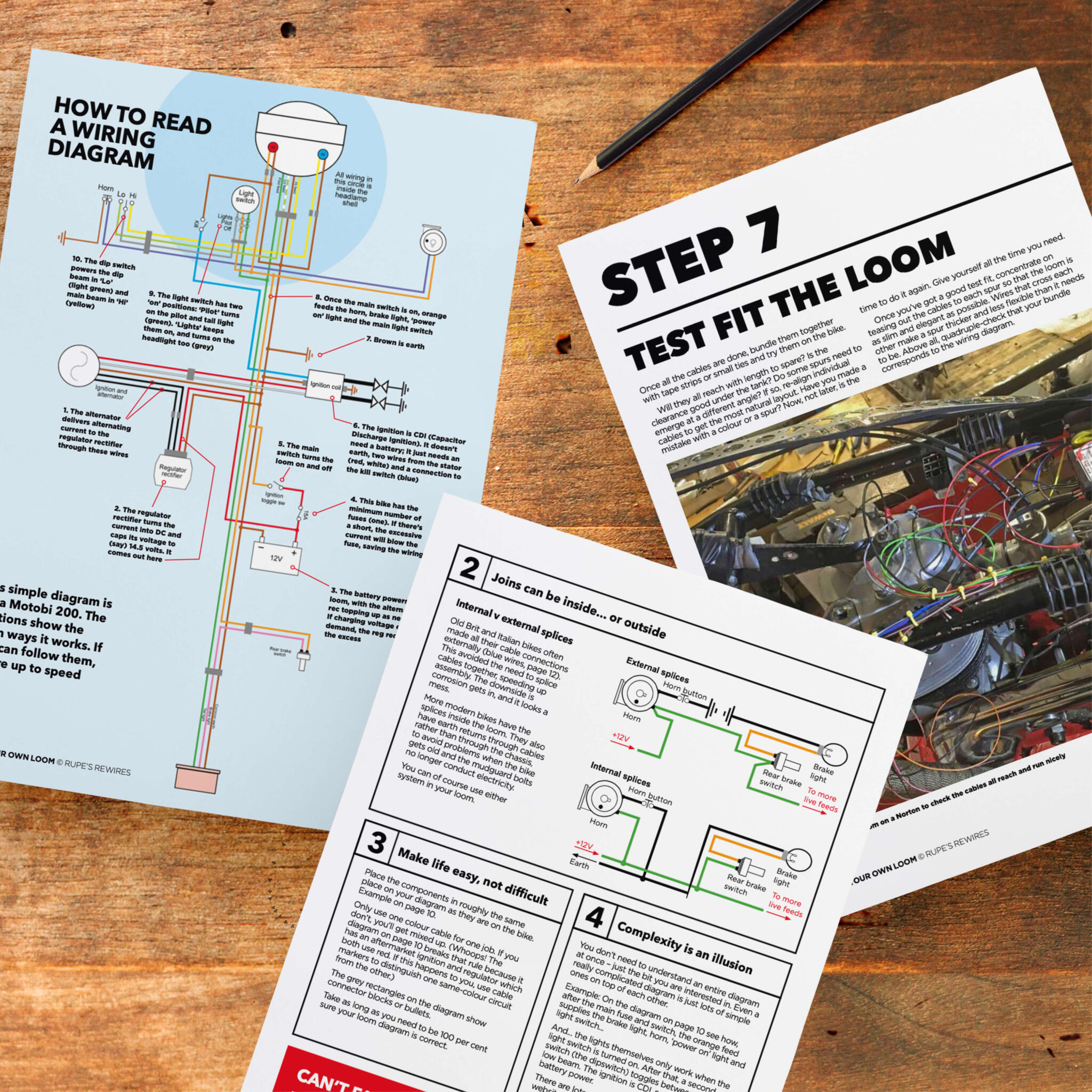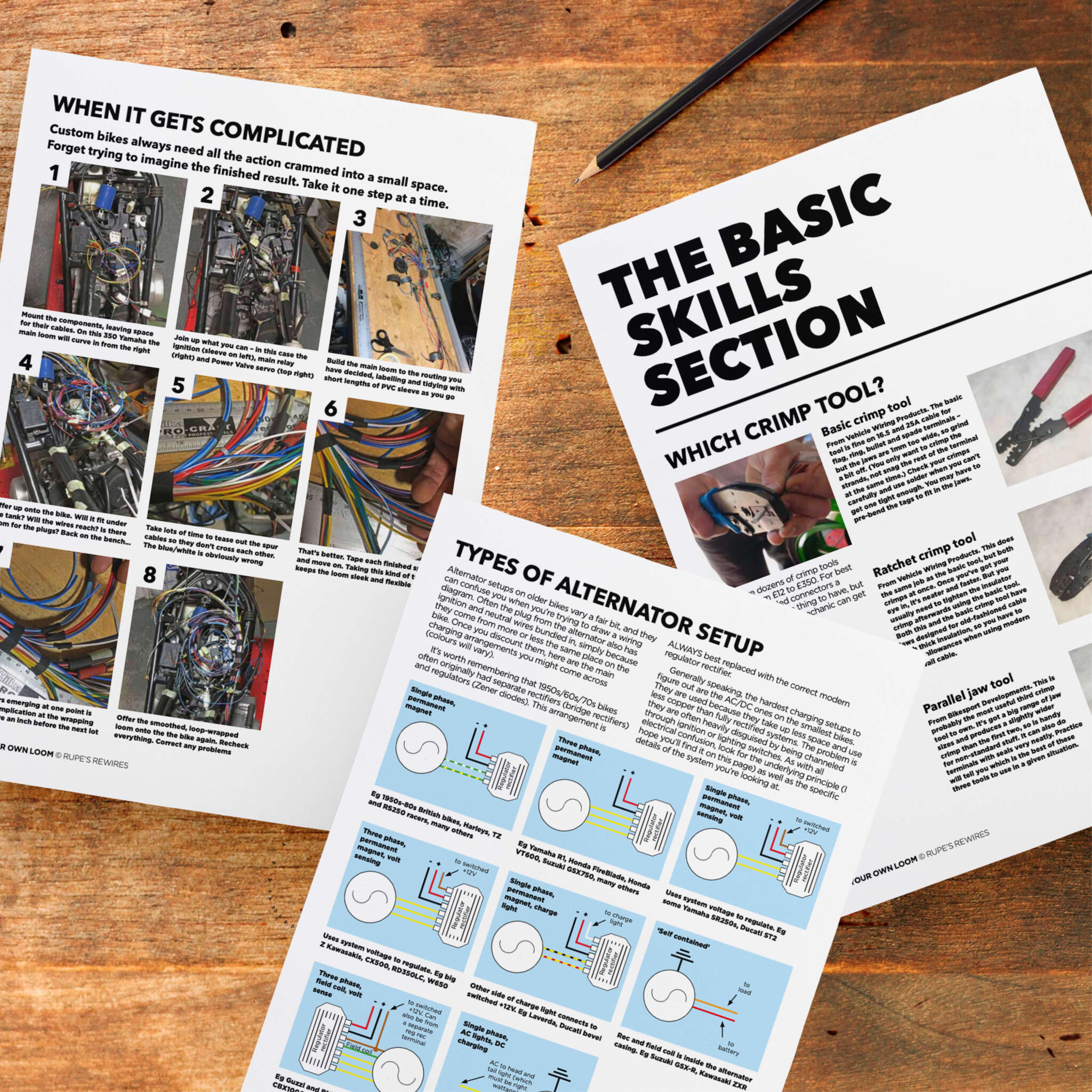 Build your own wiring loom
£20

A 44 page PDF containing EVERYTHING you need to know to get the job done properly!
Put together by Rupert Paul of Rupe's Rewires, using 35 years' experience as a mechanic and bike journalist. Richly illustrated with diagrams and pictures, and clearly written to guide you around the pitfalls.
Detailed, fully illustrated sections on:
– refurbishing old components
– designing a custom wiring diagram
– choosing materials
– planning and laying out the loom
– wrapping and plugging
– testing
Plus step-by-step instructions on the skills you need to crimp, modify, renovate, extend, splice and solder. And a review of the best places to buy materials and components. Read Bikesocial's verdict on the manual here.